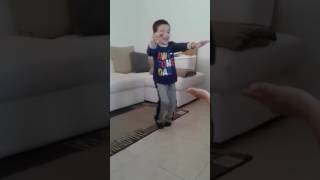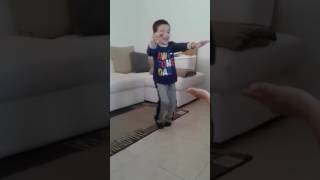 Another Major Miracle by our Saint & Church!
Another MAJOR miracle for our church by our beloved Saint Savvas. This childs parents were told a few years back by the doctors that he will NEVER walk..... upon being told i passed a message back to the parents after prayer that with faith in our Lord and prayers to our beloved St Savvas of Kalymnos, not only will little Gabriel walk but will even run! Glory to God, Thank you St Savvas, you heard our constant prayers and parakliseis at your church and performed your miracle
Palm Sunday, Holy Week & Easter 2017.
With great emotion & joy our Saints new church witnessed & experienced for the first time in our new church Palm Sunday, Holy Week & Easter with record crowds for our humble church. To see so many people & crowds old and new pack the church, hall and external areas of the church was a major blessing. May our Risen Lord Bless, Guide & protect us All! Glory to God! Christ Is Risen! Χριστός Ανέστη! ХРИСТОС ВОСКРЕС! Mixed Highlights of the Week & Slideshow below. #OrthodoxEaster2
Our Church Feast Day! A Huge Success!
Yesterday was our Church Feast Day. Glory to God, Thank you our beloved St Savvas. What a blessed Feast Day it was! Record crowds for our church which was packed in and out with people lined up outside too, and a full hall too! Wow overwhelming and very emotional. Thank you to our Sister Ukranian Orthodox Churches under our Kiev Patriarchate of Blacktown (Transfiguration of our Lord) and Newcastle ( St Basil) who were represented by Fr Vadym, Parish President of Blacktown -